SANASA Federation Ltd in Sri Lanka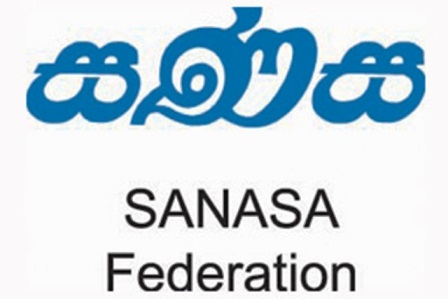 Structure type: Apex/National Federation
Sector: Banking / Credit Unions
Country: Sri Lanka
Contact details
---
| | |
| --- | --- |
| Phone | +94 11 236 9045 |
| Address | 45/90, Nawala Road Narahenpita |
---
Organisation profile
SANASA Federation is the apex organization of the Thrift & Credit Co-operative society's movement in Sri Lanka, Federation was established in 1980. During the journey so far, Federation has been able to produce "specialized bank, Insurance company, University College, Construction and Engineering company, Consumer and Producer Alliance and Printing and Publishing company. Significance of this is, ownership of the entities vested on cooperative members providing alternative economic and market model for fight poverty and inequality of the society.
Therefore, SANASA becomes a household brand for savings and credit business across the country with one million memberships and including clientele, gross users of SANASA services are 3.7 million comprising 17 % of the total population of the Sri Lanka.
Marketing opportunities
As largest Cooperative civil society movement, we engaged in wider network with for positive transformation of Sri Lanka's socio-economic and cultural aspects strengthening good governance and democracy for people participation. We are hallmark for promote cooperative principles.
They are interested in information exchange on Credit Union Development, Research, Education, Funding Sources, Cooperative Social Responsibility, Product Development and Service Improvements, Training and Internship opportunities.
As promoters of SANASA Model, We Wish to Share Our Learning's for Greater Stability, Integrity & Solidarity of Global Cooperative Movement
They welcome international delegations who wish to learn about Credit Union for Poverty Alleviation, Coop Business Model as a Holistic Development Approach, Cooperative Social Responsibility, Good Governance and Gender Equality, Evolving Cooperative Business Model, Credit Union and SDGs 2030.