Korea Federation of University Cooperative (KFUC)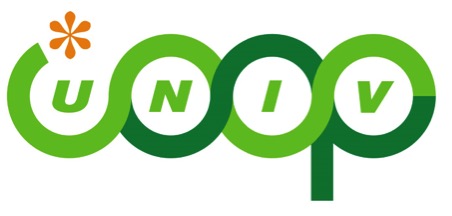 Structure type: Co-operative
Sector: Consumer / Retail
Country: Korea, Republic of
Contact details
---
| | |
| --- | --- |
| Phone | +82 2 324 6766 |
| Address | 2nd Fl., Townhill, 36, Dongsomun-ro 3-gil, Seongbuk-gu |
---
Organisation profile
Korea University Cooperative Federation, KUCF, is for non-profit organization, and covers member cooperatives which have their member in three parts, student, faculty, and University administrator.
Founded in 2011 with the vision of "Partners for an affluent life in college, and Mainstays of cooperative society", KUCF has been trying to provide welfare service to support members' study and growth. For its realization, we offer our best service to member cooperative as following standards of core values:
Welfare : Offering the best welfare service on and off campus
Cooperation : A true partner of University toward progress
Mutual Interest : Finding Mutually beneficial ways for University and community
KUCF has 29 member cooperatives nationwide, and 144 thousand individual members. We support our member organization by providing education, joint purchase business, and international & government relations. Each member organization provides tangible service in canteen, café, multi shop, book store with various options, reasonable price. Furthermore, we offer intangible service by organizing special project or program based on member's needs.
Marketing opportunities
KUCF welcomes information exchange in regards to case studies on university co-operatives.
They can trade in goods for university students, faculty and staff.
They welcome interntional visits, in their specialised areas in forms of cooperative business, student activities, and field visits to their member university cooperatives.