21 Jan 2015
Assistència Sanitària receives Josep Trueta Award
Assistència Sanitària, a group of health co-operatives of the Fundación Espriu's network, has received the Josep Trueta Award from the Regional Government of Catalonia (Spain). This award recognises the services provided by Assistència Sanitària and its significant contribution to improving healthcare. These are the highest honours in Catalonia in the health sector, established by the regional government in 1997.
The government acknowledges through this award the co-operative healthcare model, highlighting the foundational purpose of Assistència Sanitària to «guarantee that the health problems of insured are addressed within a health care system allowing for dialogue between medics and patients on equal terms». Headed by two co-operatives (one for medics and one for users), the organisations that make up Assistència Sanitària are inspired by the free and voluntary association of individuals.
Founded in 1957, the Assistència Group now has 5,000 medics who provide their services voluntarily, 200,000 users and 1,100 employees. The group keeps alive the legacy of Dr Espriu (1914-2002), the creator of the co-operative health movement in Spain.
Commenting on the Awards, Dr Ignacio Orce, president of Assistència Sanitària, said: "It spurs us on to continue doing things well, always at the side of medics and in collaboration with users, through initiatives which encourage the continuous training of professionals, guaranteeing the enhancement of their employment prospects and of the health care system as a whole".
Caption: Assistència Sanitària's President Dr Ignacio Orce accepts the award
Eudes Aquino elected vice president of Co-operatives of the Americas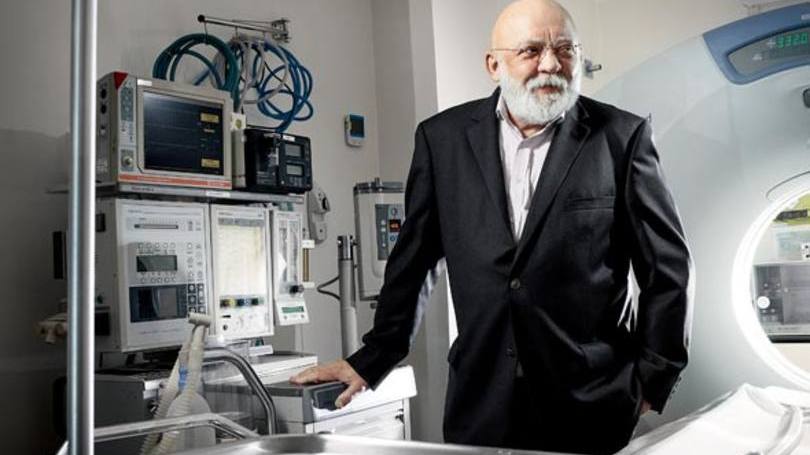 Vice president of the International Health Co-operative Organisation, Dr Eudes Aquino was elected vice president of Cooperative of the Americas, the regional office of the International Co-operative Alliance.
Dr Aquino, who is also president of Unimed do Brasil, was elected at the General Assembly of Co-operatives of the Americas, held in Cartagena, Colombia. Commenting on the election, he said that "working towards the development of the cooperative movement and spreading our practices is and always will be a valuable mission and I accept this new challenge with renewed force".
Unimed do Brasil is the largest system of medical co-operatives in the world and also the largest healthcare network in Brazil, present in 83% of the national territory.
Founded in 1967 by Dr. Edmundo Castillo, UNIMED consists today of 354 medical co-operatives, which provide services to more than 20 million customers, with 109,000 active physicians and 106 hospitals.
Related Events:
Cooperativas de las Américas, en conjunto con las organizaciones miembros d ...