25 Jan 2018
Throughout 2017 co-operatives have continued to show their contribution to the UN's Sustainable Development Goals.
In March 2017, a seminar on "Co-operatives and the Sustainable Development Goals" was held São Paulo, Brazil. It highlighted the close links between the co-operative enterprise model and the UN 2030 Agenda for Sustainable Development as well as the Blueprint for a co-operative decade as an instrument to achieve the SDGs.
In July, co-operatives around the world celebrated the International Day of Co-operatives, which was themed: "Co-operatives ensure no one is left behind". The day was marked by an event at the High-level Political Forum for Sustainable Development, from 10-19 July at the UN headquarters in New York. The event also featured the premiere of the video 'Cooperatives ensure no one is left behind'.
Charles Gould, the then-Director-General of the International Co-operative Alliance, discussed the economic and social power of the global cooperative movement and the commitment and current contribution to the SDGs, as demonstrated in the report Co-ops for 2030 published by the International Co-operative Alliance. The study highlights the contributions of co-ops in the key areas of action identified under the SDGs. It is based on pledges made by co-ops from across the world on the Alliance's Coops for 2030 online platform. Through this platform, co-operatives can learn about the SDGs, make pledges to help achieve them, and track their progress. You can read more about the platform and the pledges made so far here.
A report published by the UN Secretary-General on 17 July examined the role of co-operatives in social development. The paper states that co-operative enterprises are in a unique position to help to promote the 2030 Agenda. Furthermore, it argues that co-operatives promote sustainable development in all its three dimensions — social, economic and environmental. The report concludes with policy recommendations for the further advancement of co-operatives, including that "governments should review existing legislation and regulations to make the national legal and regulatory environment more conducive to the creation and growth of co-operatives. Read more on this topic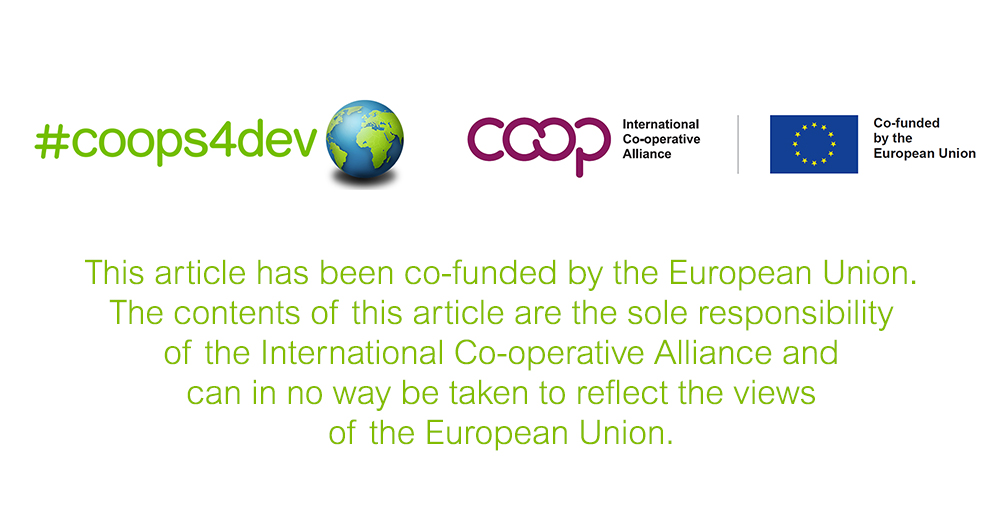 ​