24 Aug 2017
A new report by the International Co-operative Alliance shows how co-operatives can contribute to the United Nations' 2030 Agenda for sustainable development.
The study - Co-ops for 2030: A movement achieving sustainable development for all - captures some of the over 181 co-operative projects that are contributing to achieving the UN's Sustainable Development Goals. To make it easier for co-ops to approach the SDGs, the Alliance regrouped them into four key action areas where co-operatives can have the greatest impact: eradicating poverty, improving access to basic goods and services, protecting the environment, and building a more sustainable food system.
The report is based on pledges made by co-ops from across the world on the Alliance's Coops for 2030 online platform. Launched on the International Day of Co-operatives on 2 July 2016, the platform enables co-ops to learn about the UN's Sustainable Development Goals (SDGs), make pledges to help achieve them, and track their progress.
One of the case studies featured in the report is Coopermondo, the development NGO of the Confederation of Italian Co-operatives (Confcooperative), which has pledged by 2020 to facilitate at least 10 new co-ops led by youth, women, or indigenous people in developing countries.
Similarly, the CBH Group in Australia also commits to increase the share of renewables in its energy mix to 1 megawatt by 2019. And consumer co-operative iCOOP Korea plans to grow its share of fair trade business to account for 3% of total turnover by 2030, which would be a 200% increase from 2015.
For more case studies read the Alliance's report.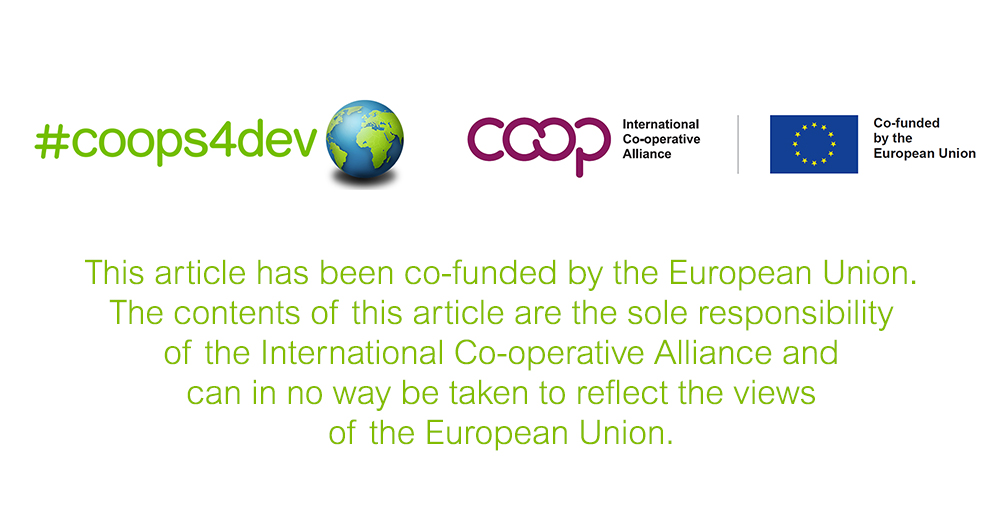 ​